In less than a decade, over 400 coal plants shut down in the United States and with them 83,000 jobs were lost. During his campaign, Donald Trump promised to revive the coal industry. Instead of waiting for Trump's vow that he might not be able to fulfill, innovative technologies like drones could be leveraged to create new jobs.
What did fighter pilots do before fighter planes were developed? What did drone operators do before efficient UAVs were implemented into military activities? Even fighter pilots will have to pivot into new roles, as the Air Force recently reported that they have more drone operation jobs available than for traditional pilots.
What did coal miners do before coal power plants required huge amounts of coal? We ask this because these professions were first filled by people who had never done it before.
Technology and automation threaten to replace many jobs, but they also promise the opportunity of new, exciting jobs that we could ever imagine.
Recent Presidents Highlight the Coal Power Battle
Looking to build a sustainable legacy, Barack Obama went about shuttering coal industry and made clean power his battle cry. His plan culminated with the EPA's announcement of the Clean Power Plan to cut coal-fired electricity in the United States.
Although the CCP implementation has been stayed by the Supreme Court, the EPA believes in the CCP's strong foundations and thinks it will be upheld. Regardless, many coal-heavy regions across Wyoming, West Virginia, and Kentucky have seen their mines shutting down one after the other. Besides Obama, the coal decline has been made even worse by the low prices of natural gas.
Coal Plants Shutting Down, and Coal Jobs not Coming Back
After Wyoming, West Virginia is the country's second-biggest coal producer. For over a century and a half, billions of tons of coal have been mined, and tens of billions still lie beneath the soil. Coal jobs remained the backbone of the local economy of West Virginia. In this Appalachian state where coal is the official rock, the coal industry is a feature of its identity.
In the face of diminishing coal jobs, experts say innovation will create new ones.
Click To Tweet
In its 2016 report, the Energy Information Administration (EIA) said that the U.S. coal production in 2015 dropped by 10.3% to below 900 million tons, the lowest level since 1986. EIA's report also indicates that the total number of U.S. employees at coal plants was 65,971 employees, the lowest on record since 1978.
In coal-mining towns, voters saw Donald Trump, who put on a "Friends of Coal" hat at a rally in Charleston, WV, last May, as their savior who would bring back coal jobs.
According to multiple academic outlooks, it seems that the coal industry is doomed and jobs are not coming back. The same institutions say it's better to look for of innovative solutions to save the declining economy and create new jobs.
Micro-Economy Based Around Drones
A micro-economy around drone technology could be a potential path to explore.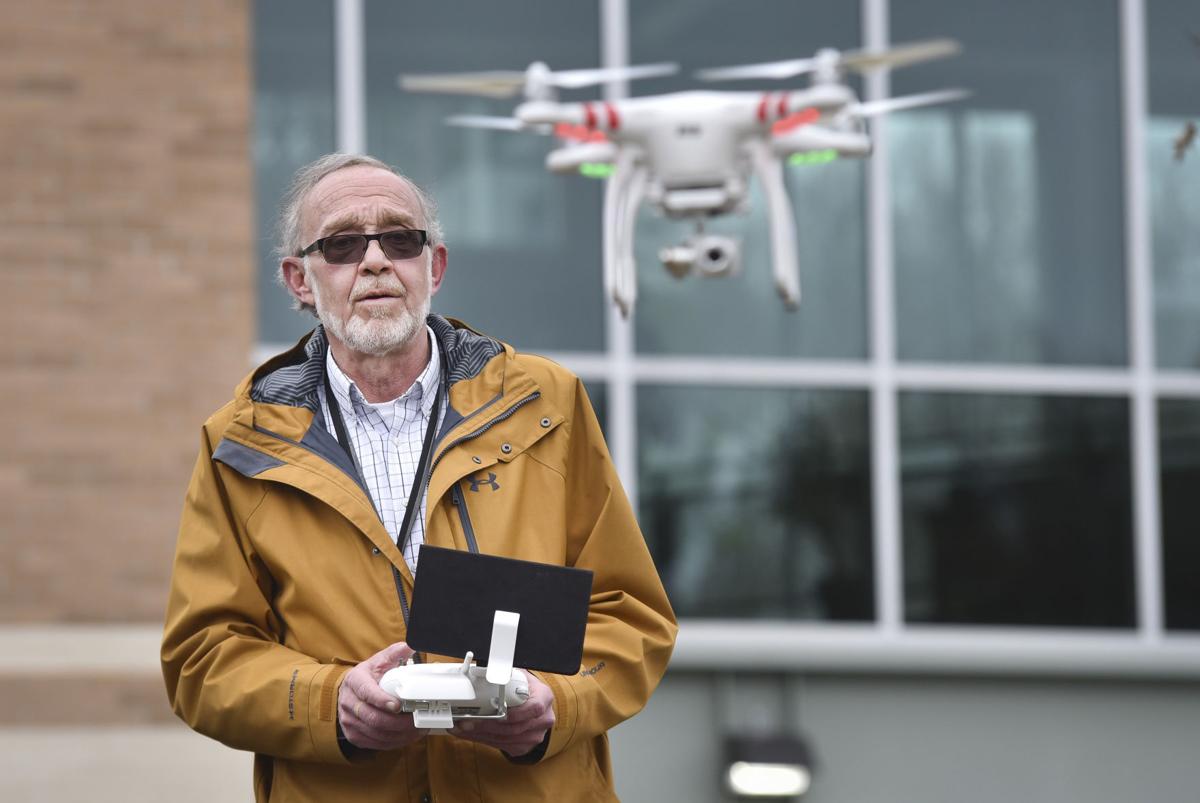 Wise, VA is a microcosm for how we will transition from one industrial model to another in the same way that Detroit, MI was. The rural town of Wise has started to train drone pilots as infrastructure for a Google sponsored commercial drone delivery system.
We need to pay attention to the lessons that these case studies hold, and before the same situation develops on a larger scale.
This one statement sums the reigning paradigm of focusing on short-term gains versus long-term growth: "(Past leaders) didn't focus on the time when coal would not be part of our economy because times were good, money was flowing," Wise county Finance Administrator David Cox said. "They spent the coal severance."
There are other signs of coal's passing. In January we published a report on U.S. energy use, which had natural gas and renewable energies outproducing coal power in 2015, beating the CPP's goal by a decade.
Time for Change
In other traditionally coal-mining towns like Frankfort, Kentucky, republican lawmakers are considering implementing nuclear power.
We are far from the military applications for which the UAV was first developed. Drones can be used to carry out other functions, and with them, new jobs. Apart from manufacturing and data processing, several other jobs revolve around drones. Cartography, photography, thermal imaging, infrastructure management, extreme terrain survey, sample gathering, livestock monitoring, and precision fertilization are just a few potential application for commercial drones–even in rural, coal country.
Do you live in a coal community? Would new technologies like Drones or alternative energies like Nuclear benefit your hometown with jobs?
Send us photos of how things are changing in your neighborhood.