Now, one in five Americans (about 63 million people) lives in a state where recreational use of marijuana is legal. The "green rush" has already kicked off in the U.S., its status as a Schedule I substance notwithstanding, and China is no exception.
Happy 420 from Edgy Labs!
During his presidential campaign, President Donald Trump said he was not against marijuana for therapeutic use, but members of his cabinet, particularly Attorney General Jeff Sessions don't seem to share his view.
Still, a Republican member of congress, Thomas Garrett of Virginia introduced a bill, Ending Federal Marijuana Prohibition Act of 2017, to decriminalize cannabis at the federal level.
Yet, as Colorado has shown, medical and recreational marijuana sales can prop up the government budget by itself. China, in an effort to improve its economy and global power status, will surely take advantage of the avenue. To celebrate 420, we've brought you an update on the worldwide happenings with legal weed.
The Blooming U.S. Green Market
Since California set the stage in 1997 and legalized its medical use, marijuana has gradually gained the attention of policy makers and investors who are rushing to–literally–cash in on the market.
Twenty-five states have already legalized the sale of marijuana; (Colorado and Washington DC) or therapeutic in twenty-three other states. Eleven other states passed marijuana measures last year and 8 others are slated to launch during 2018.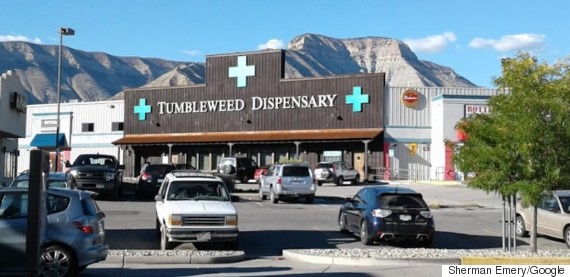 Pot shops are springing up throughout the United States. The U.S.'s first drive-through pot dispensary – the Tumbleweed Express Drive-Thru – will start business this Thursday in Parachute, Colorado, where customers will buy pot from their vehicle.
More Jobs in the Pot Economy
Weed industry is one of the fastest job generators, projected to create more jobs than manufacturing by 2020. Perhaps 420 will become a Labor Day-like holiday.
Beyond the cultivation or sale of marijuana, from now on, many other opportunities arise.
Happy 420 from Edgy Labs!
Click To Tweet
Jobs around marijuana are becoming more common and accessible. Like any other industry, pot companies, labs, and dispensaries will have innumerable posts to fill: cultivation (growers, tenders, trimmers). Treatment packaging and delivery. Quality control. Wholesale, marketing, and advertising. Accounting and medical consulting. Additional conditioning (derived products, extracts). The list goes on.
Countries set Their Watches to 420
In the U.S., while the federal government which still classifies cannabis as a Schedule I substance–the same as heroin, cocaine, and ecstasy–the legal marijuana industry is growing at high speed, passing from $2.5 billion in sales in 2014 to $9 billion in 2016, and is expected to reach over $20 billion by 2021.
Most people thought tobacco companies would be the first to secure a share of the weed frenzy. You may have already seen photos of packages of green Marlboro "Mary Janette's," or weed cigarettes, circulating the web, but this has been deemed as fake news.
Cranfords is already commercializing additive-free cigarettes packed with organically grown cannabis.
At varying stages, the marijuana industry is taking shape little by little in many countries, where it has made its way towards legality.
In 2013, Uruguay set the stage and became the first country in the world to legalize marijuana, from growing to processing and use. Since then, many countries have followed: Canada, Germany, Spain, Australia, Portugal, the United Kingdom, and states within the USA.
In Canada, as promised during the election campaign by Justin Trudeau, the use and possession of cannabis for recreational use would be legalized by July 1.
A Chinese THC Product is Pure Industry 4.0
Companies started to look beyond the U.S., eyeing China, the world's largest cannabis sativa seed producer.
Net Savings Link, Inc. has announced that it will be opening an office in Shanghai, China, aiming to expand its medical cannabis business.
In China, where it has been used in medicine for millennia, cannabis is still prohibited as a narcotic substance, but the hemp industry is legal and prosperous. Chinese companies own 309 out of the cannabis-related 606 patents around the world.
Regarding the ongoing campaign to modernize and expand the hemp industry, it seems that the long relationship between China and cannabis will further consolidate in the future. Perhaps, when weed taxes have revolutionized healthcare and education globally, the entire world will celebrate 420.