As ubiquitous as they are becoming, we are still searching for self-powered wearables. Researchers have developed a paper-based device that harvests and stores energy generated by body movements.
Wearable devices, such as smartwatches, heart rate monitors, hearing aids, and activity trackers, are supposed to be convenient and easy to use. In many cases, the battery life can leave the wearer disappointed.
Origami-inspired nanogenerators could soon charge our mobile devices.
Click To Tweet
One solution is wireless charging that allows the user to carry their device and charge it wherever there's a power source. Here is another solution that makes charging even more accessible.
Device Turns Body Movement Into Energy Source
Researchers from the Beijing Institute of Nanoenergy and Nanosystems in China have been working for years on what they call TENG, or the Triboelectric Nanogenerator. The TENG harvests energy from a user's body movements to power portable electronics requiring little energy. Made of acrylic, most TENGs developed so far would take several hours to charge small electronics.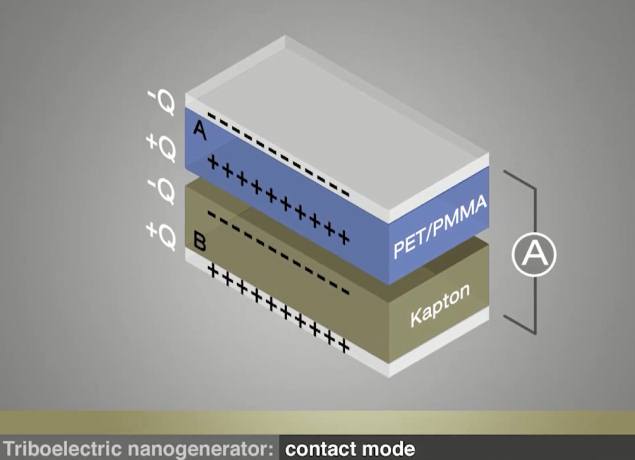 So the team opted for an ultra-light design and developed a proof-of-concept for a paper-cut-based lattice that can harvest and store energy generated by body movements to power low-demand devices. The device, described in the journal ACS Nano, is inspired by Chinese and Japanese paper art.
This self-charging power unit is a diamond-shaped paper-based structure, composed of two elements: an energy harvester made of paper, coated with gold and a fluorinated ethylene propylene film, and the energy-storing element, made of gold and graphite-coated sand paper.
When pressed and released for just a few minutes, the TENG accumulates a charge of 1 volt, enough to power a remote control, temperature sensor or a conventional digital watch.
The Body as a Source of Charge
Energy is a common research theme in several fields as varied as mechanics, electromechanics, physiology, engineering and medicine. Scientists are in an endless quest for new, sustainable and unthought-of energy sources. The human body is one of these sources that, though it yields little energy, can be used to power portable electronics.
The body needs energy to function and, conversely, generates energy when functioning. Just like it needs energy to perform movements, the body produces mechanical energy when in motion.
Portable ultralight systems that can harvest this mechanical energy and store it would save us the hassle of keeping small electronic devices, sometimes even critical medical assistance systems, charged. This is a two-centuries-old concept. Our grandfathers already used the body energy in their old self-winding watches in which the spring winds automatically thanks to the body movement. It is the magnification and evolution of these past ideas that drive us forward into Industry 4.0.